Shoals Heart Ball 2018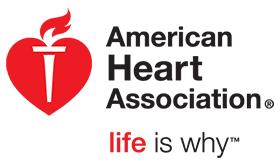 2018 Shoals Heart Ball
Saturday, February 10, 2018
Join us for an unforgettable evening, as we come together to celebrate the lifesaving work of the American Heart Association.
Cardiovascular disease and stroke are the No. 1 and No. 5 killers of Americans. The American Heart Association is the nation's oldest, largest voluntary organization devoted to building healthier lives, free of cardiovascular diseases and stroke.
By providing science-based treatment guidelines to healthcare professionals, the American Heart Association works to ensure the best treatment for every patient, every time. Some examples of the American Heart Association's work are helping people in the community understand the importance of healthy lifestyle choices, providing CPR education training, and educating lawmakers, policy makers and the public to advocate for changes that will protect and improve the health of our communities.
Our mission drives everything we do.
More info:
https://americanheartbirmingham.ejoinme.org/MyEvents/20172018ShoalsHeartBall/tabid/869124/Default.aspx